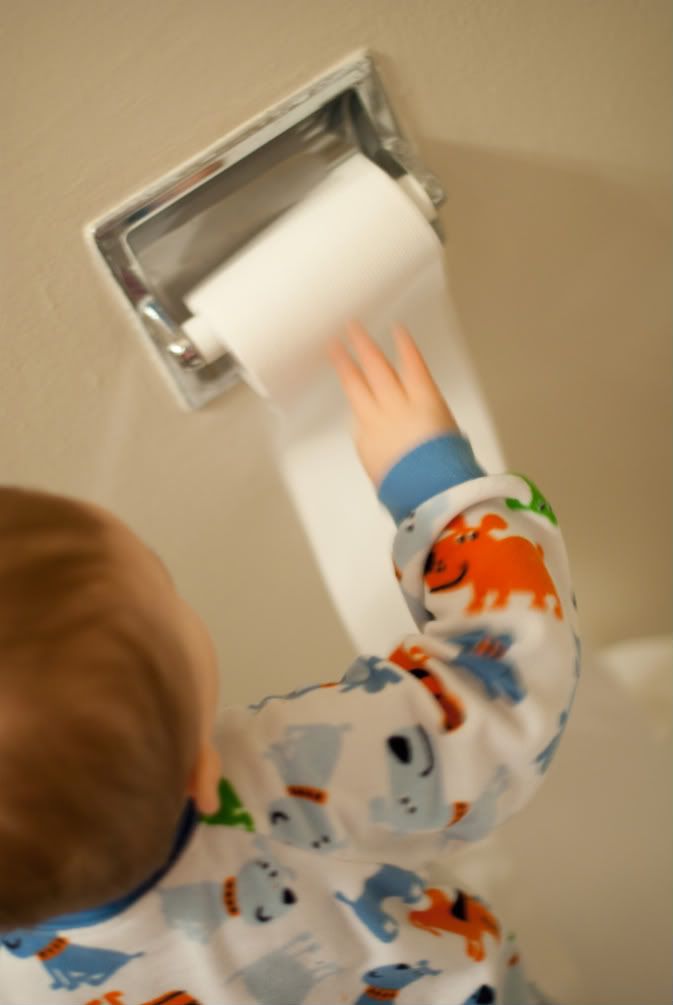 uuuummm?
What is he doing??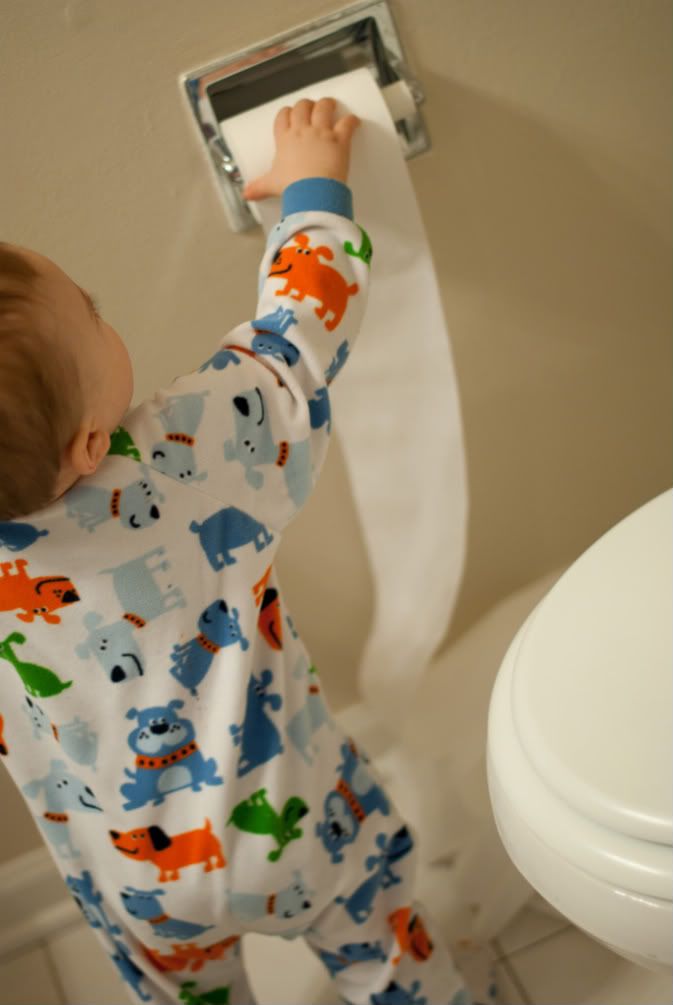 Oh! Yeah... he is
going to town
unraveling the toilet paper. Why is my boy so obsessed with the bathroom. Seriously, I can't close the door to do, well,
business
without little fingers appearing through the crack under the door. It is kinda strange - but I will attribute it to 11 month-old curiosity. When he is 13 and still doing this then we'll have a problem. Lets live in the present, shall we?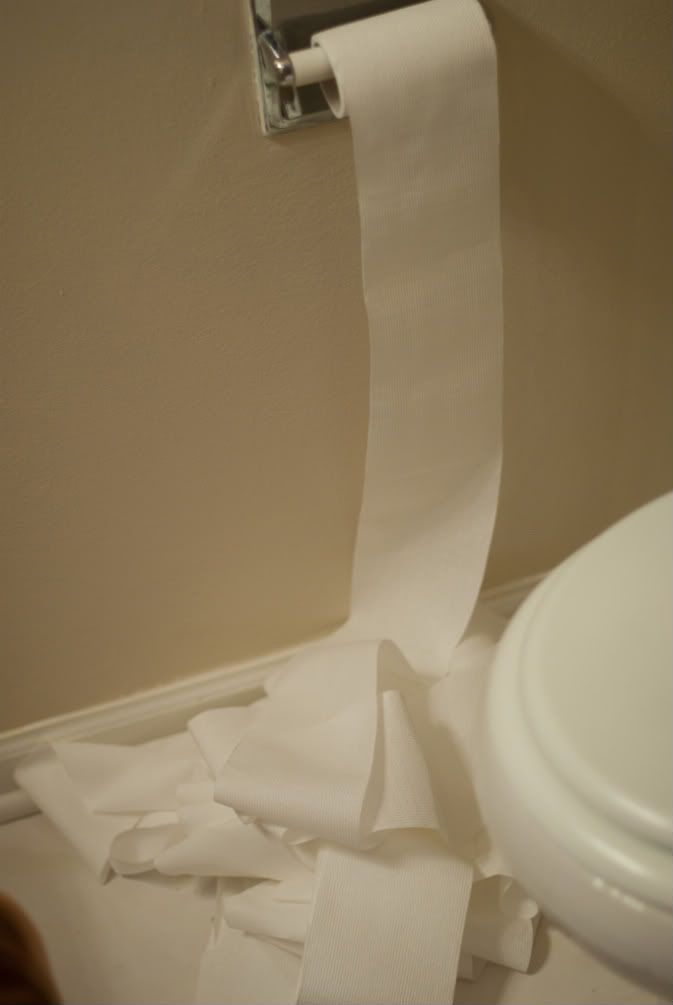 Shouldn't somebody be
watching
this child?!
Seriously....