For Christmas, Davin got some magnetic letters to stick on the refrigerator and dishwasher. Actually, it was all my idea more so a gift to me - because I was desperate to get the kid away from my feet and off my leg while I was making dinner! I see why people call 'em ankle biters..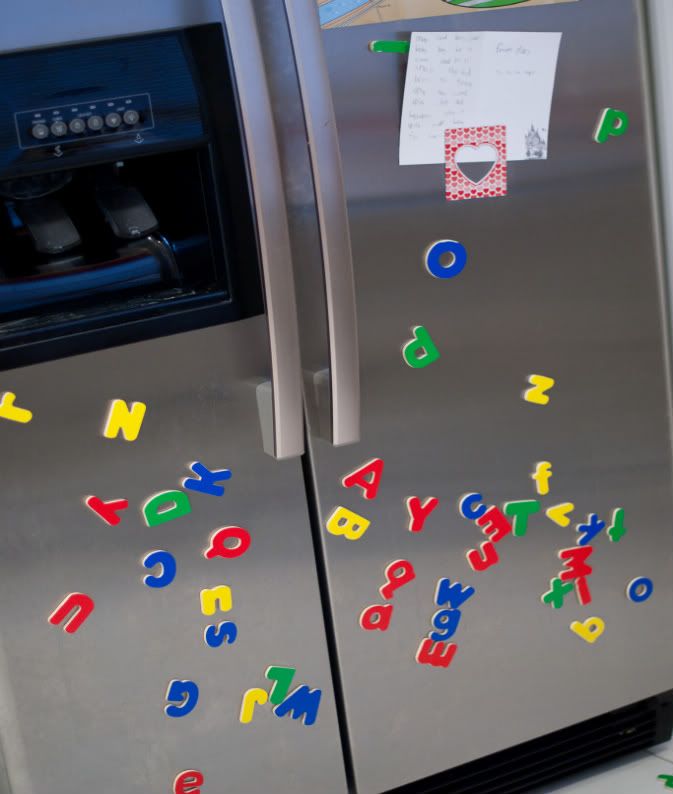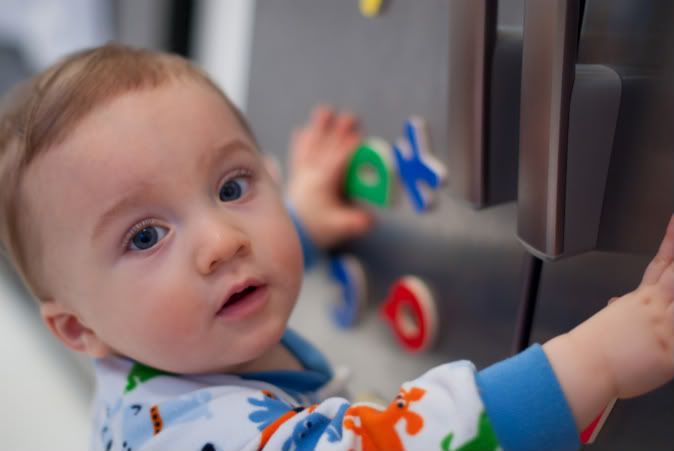 I am really glad he likes them although they have not spared my ankles completely, at least they have occupied the cutie for precious bits of time. Now I would love to be able and brag about how my 11 month old sits quietly, spelling words on the refrigerator.. but I cannot.
1.) because what 11 month old can spell??
2.) because what 11 month old boy sits quietly??
3.) BECAUSE HE EATS THEM!
They are wooden, with some sort of paint/coloration which absolutely CANNOT be healthy. He seems to have lost "teething interest" in them as of late - but past damage simply cannot be undone.
sigh