While in Evansville we had snow a fresh on Christmas Day... doesn't that just seem story book or magical?
Either way, it was Davin first "real" time being out in the snow and it was SO cute (especially considering the get up we had him in.
As you can see, we had some long socks on his legs as "snow pants" covered in ziplock bags to act as "boots," complete with masking tape to secure them in place. You gotta work with what 'cha got, right? Oh, and I almost for got to mention the hilarious use of adult size gloves on his itty bitty hands... talk about spidery lookin' fingers ;)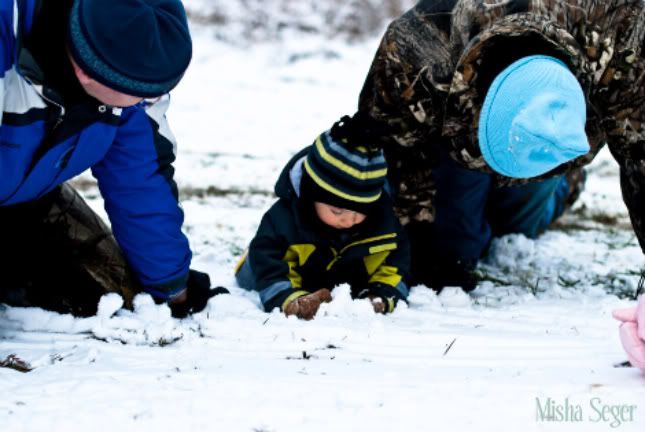 It was quite the picturesque scene and we were taking advantage of that..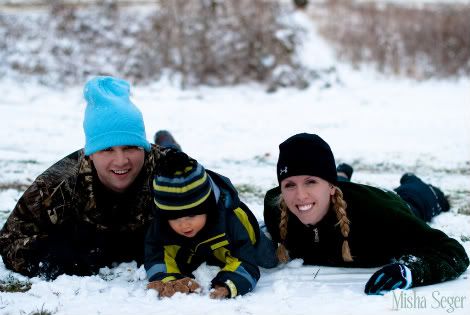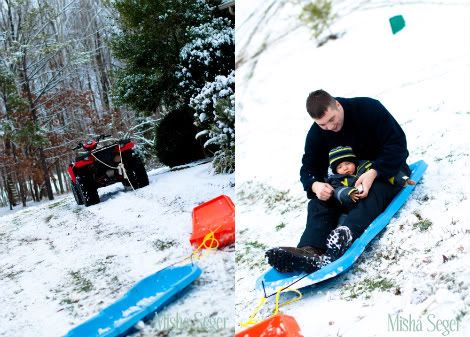 This is our kind of "sledding" - who needs a hill when you've gotta 4 wheeler to take you
flyin'!!
But we went slow for the little guy... promise.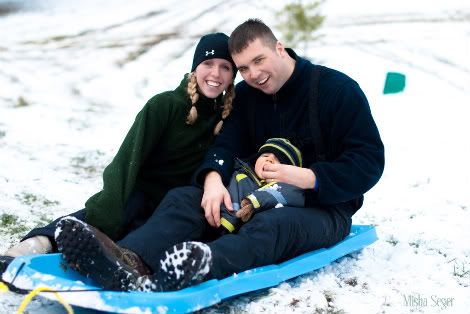 And I couldn't keep D's little bare hands from touching the snow, he was so intrigued that he started crying... either because I knew his hands were freezing or his hands were in numb pain or because I insisted in lifting him from the icy ground to prevent frostbite... or all three.
In every attempt to soothe the wails, alas, I failed... and joined the party.
..until of course I put snow in his mouth.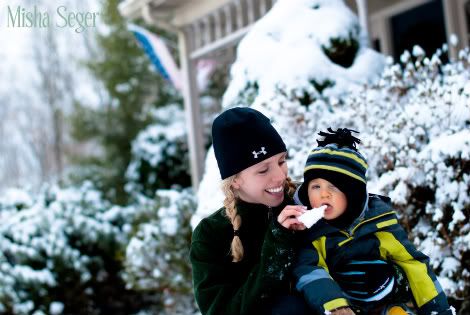 He is so easily pleased...