My mom has all kinds of names for herself as a Grandma. She has all kinds of names for her only grandchild. Oh, heck! She has all kinds of names for everything!
Grams, Gramma Reenie, GramGram are a few of her's.
Davin, Manzos, beeeebe, "my ittle may-n", cootie bug, and whittle gooye to name a few for him.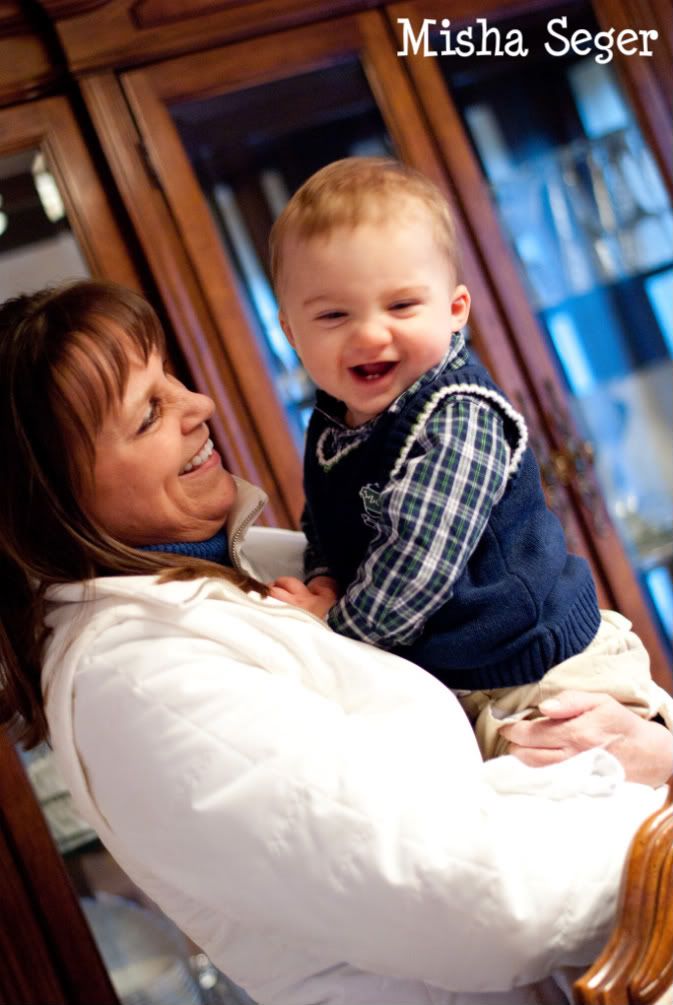 ...and he loves it
Christmas time with my mom was a great chance to spend quality time together, enjoying each other and of course the baby! I am pretty sure he is my mom's favorite person. Ever.
In the weeks before Christmas, Davin's hair was becoming increasingly scraggly-ish looking. I know that some mom are totally attached to baby hair, but after working in kid's salon and seeing 3 year-olds with original baby hair, scraggly and Einstein looking, I was determined to hold no special love affair with Davin's baby hair..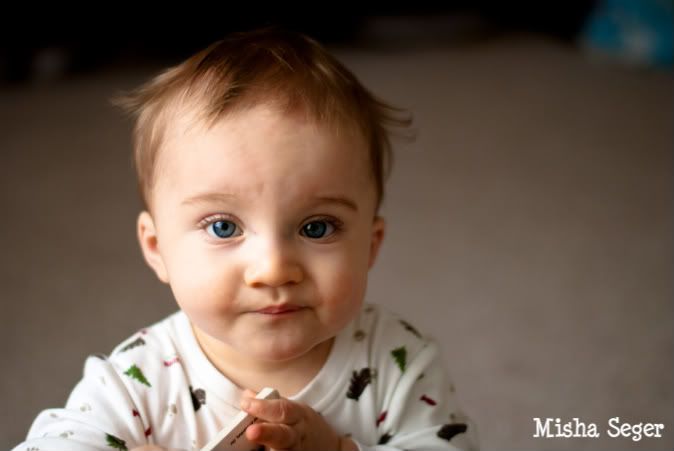 The kid had wings after a nap.
So I chopped it during his bath time.
And I must say, for someone who has never cut a guys hair before (let alone a
baby's
hair) -I thought I did alright. And you would think that for your first child's first hair cut that I would have taken a picture... but I did not.
Shame
Shame
Shame
In the end, I wanted my mom - the professional - to go over it and put the finishing touch on our little handsome man's hair do... because not only do I want to avoid a scraggle headed, Einstein lookin' kid, I also want to avoid an
uneven,
botched cut, Einstein lookin', scraggly-headed kid! So, I ended up getting pictures of Davin first
real
hair cut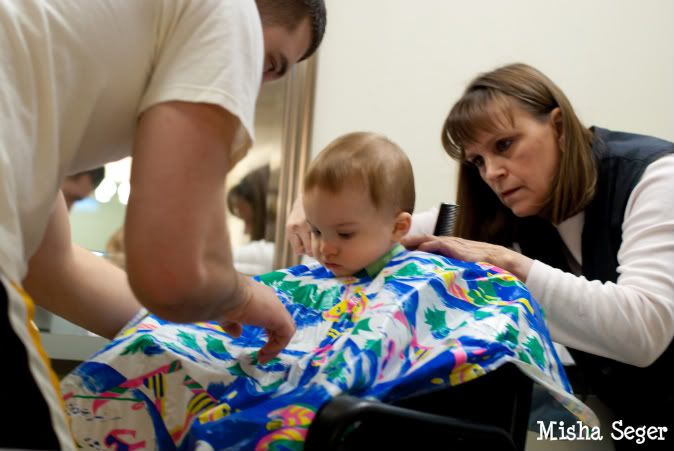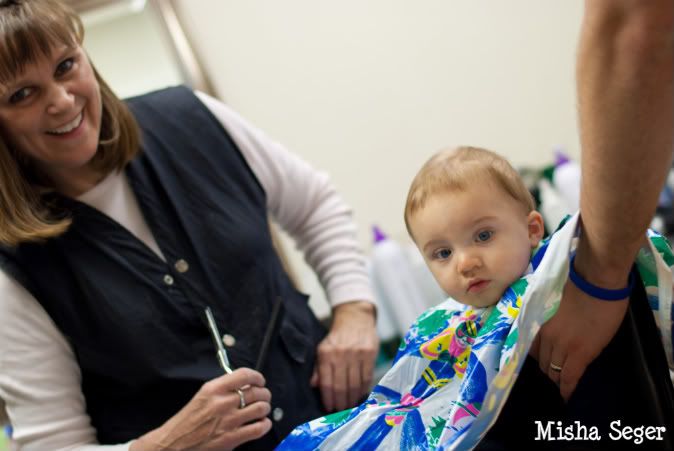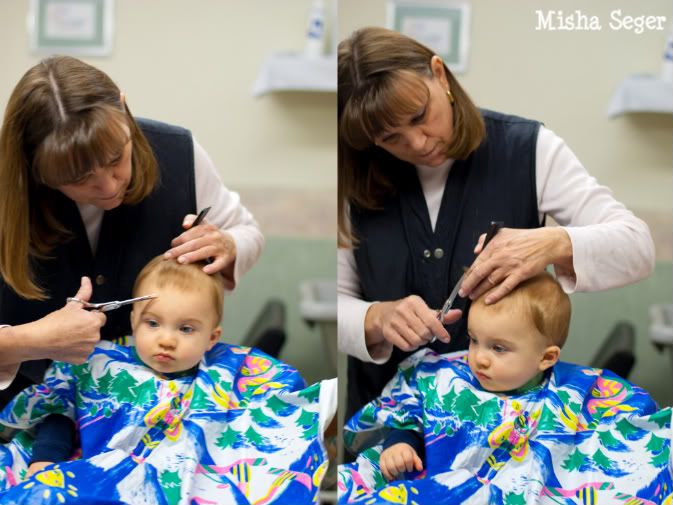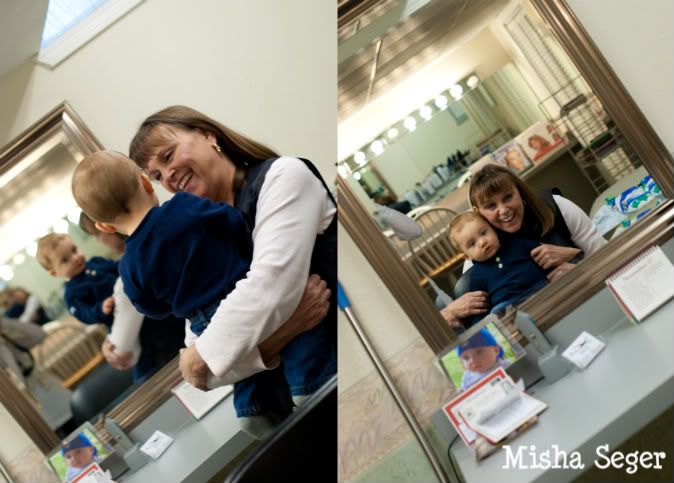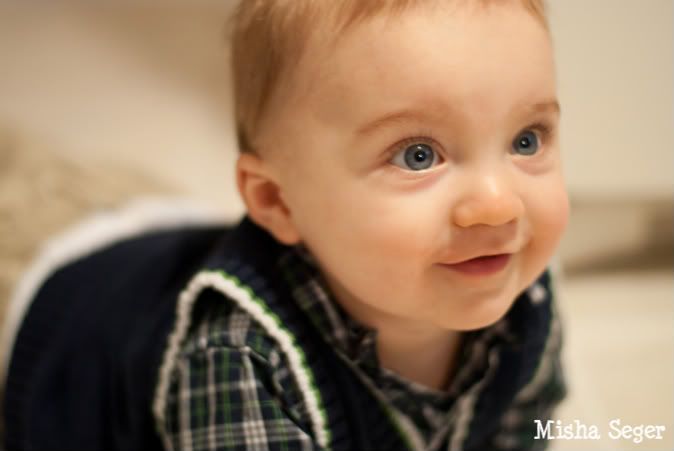 He looked so cute after it was all said and done.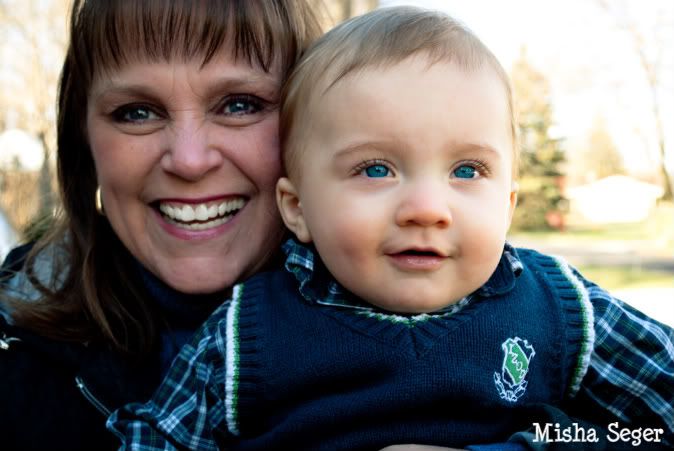 Grandma Reenie has got some serious love for this babe!