We had this new game for a while where we would chase each other around the table, which was covered by a blanket... laughs and giggles galore. So cute. Then it got even cuter.. Davin started hiding out under the table like it was his little bat cave or something.
"
Where's Davin??
"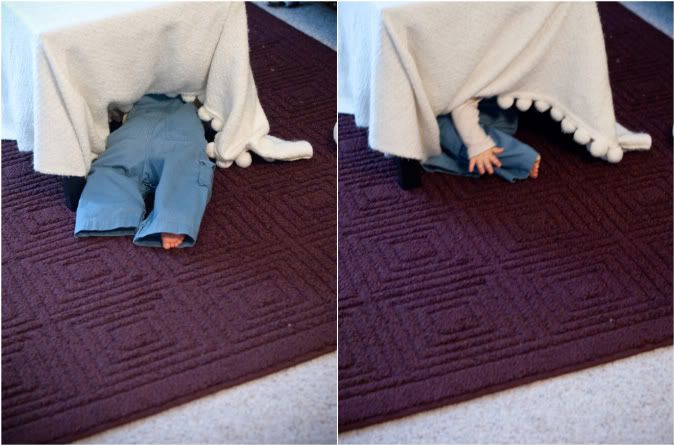 .. he would wait for a second - adding a dramatic effect and element of suspense in true Davin form - and then
EMERGE
.
"There he is!"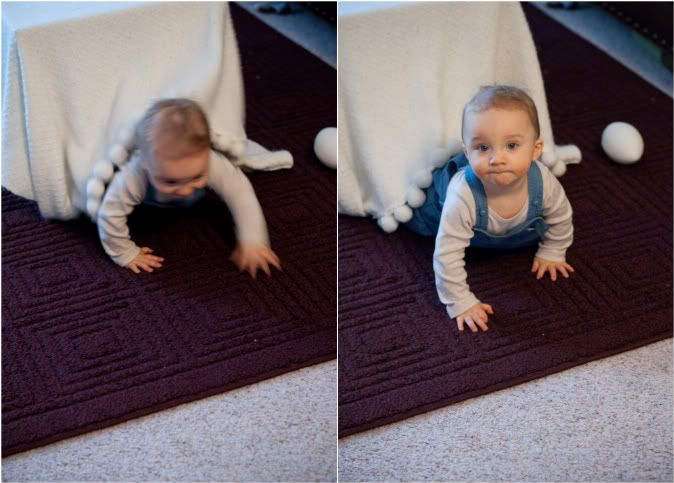 And gone again! Gosh, he is adorable.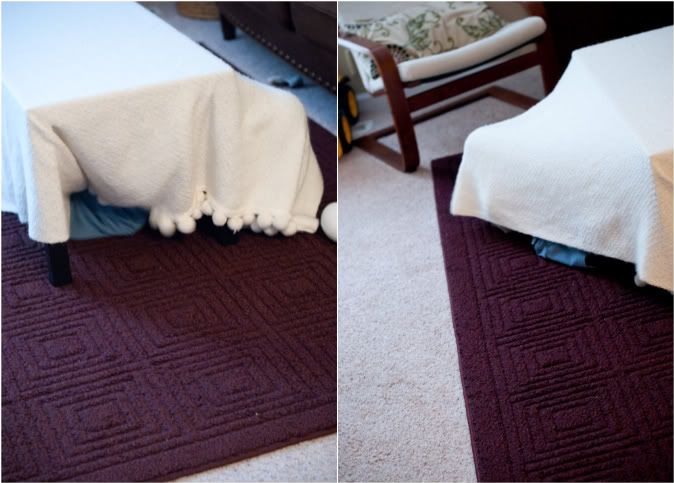 And his dramatic, unexpected exit.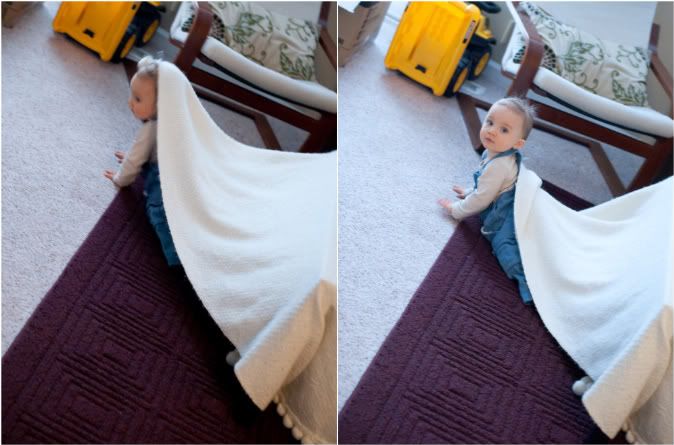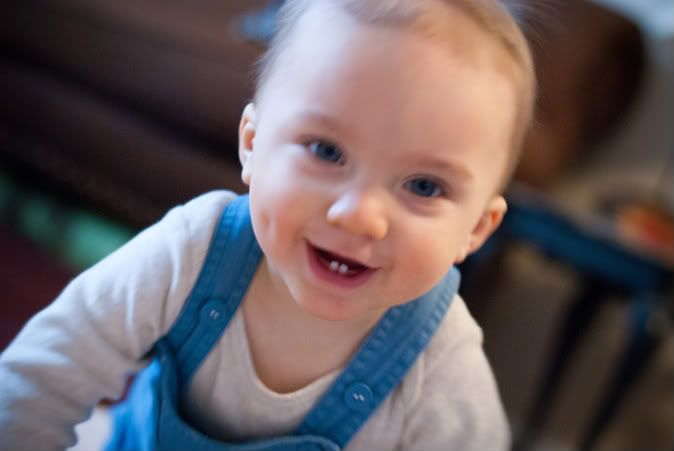 Gotta go, I'm being chased!!